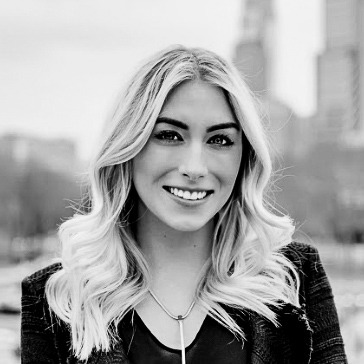 Nicole has a Bachelor of Science in Interior Design from Philadelphia University, and is a licensed Realtor® in Pennsylvania.
Nicole has built her life around design, leading to an incredibly rewarding career at Knoll Inc., doing everything from product specification and project management to branding and graphic design. Her training as an interior designer, combined with her experience at one of the world's premier luxury furniture brands, has given her the vision and skill to make her clients' design dreams a reality.
Through Whitney Homes, Nicole serves families just like yours through purposeful interior design. Her interior design process focuses on taking the time to become personally invested in her clients, their stories, and their vision. She prides herself on her ability to take ideas – combine them with personalities and lifestyles – and design a space that is distinct and unique to each individual client. Working with Nicole provides a one-of-a-kind experience that helps her clients reflect who they are and what they love throughout their homes.
Nicole also applies a passionate and sophisticated approach to home staging to achieve that extra 5% – 10% in resale value. Using tried and true design techniques, she has the skills and resources to help her clients maximize their investments and inspire buyers to imagine themselves happy in the home you are selling.