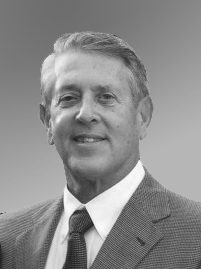 Contact Tom:
Direct: (610) 639-7698
Office: 888-896-1034 ext. 703
Prior to my commitment to the Real Estate industry in 2001, I was the CEO/President of a successful Computer Service business for over 20 years. This business marketed its products and services on a national basis to wholesalers and contractors that focused on the construction industry. As a Realtor I use this prior business experience to help my clients market and manage their real estate transactions whether they are selling or purchasing properties.
In 2001 I changed careers and focused my energies on investing in Real Estate. As an investor I was involved with over 80 purchase/sale transactions and most of these transactions used very sophisticated financial techniques including Short Sales, Installment Sales, "Subject To" Purchases and Lease/Purchase Options. Many of the properties I purchased were renovated and re-sold, and this allowed me to gain substantial knowledge in dealing with construction issues and contractors. As a real estate investor I have nurtured relationships with many Realtors, Lenders, Title Companies, Loan Officers and Contractors.
I was raised as a child in Delaware County, and I have lived in Chester County for over 30 years. I have a Bachelor of Science degree in Mathematics and I have served on the board of Directors of many companies and organizations including two YMCAs in Chester County. I enjoy golf, traveling, my family and especially spending time with my wife who is also my business partner.
Member of –
National Association of Realtors
Pennsylvania Association of Realtors
Suburban West Association of Realtors